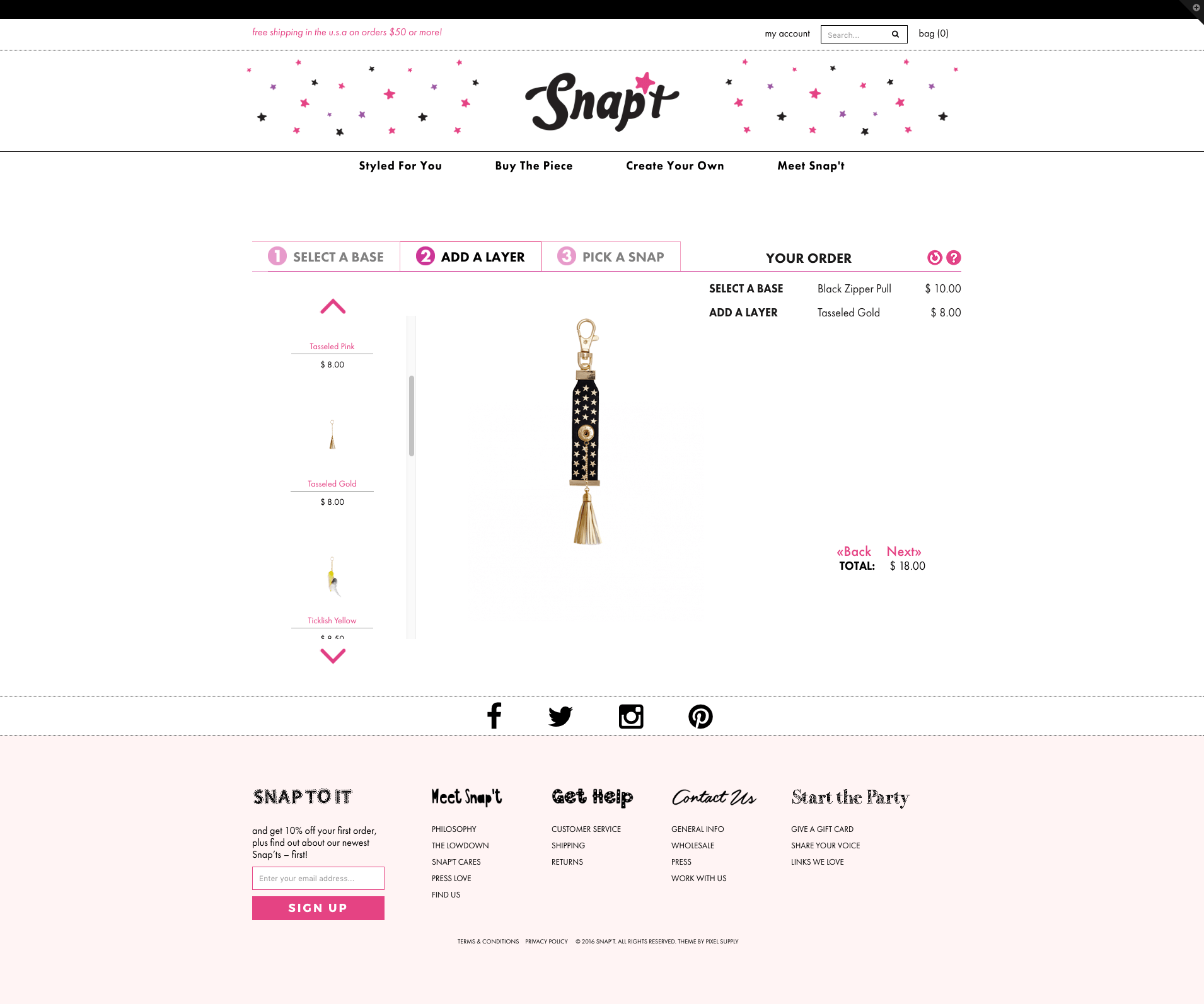 Owners and creators of Snap't, Tara Katz and Erica Harrison, set out to create a company that lets girls everywhere express their inner awesomeness.
Snap't is about expressing yourself, every day of the week and every hour of the day. It's about having the freedom to change your style whenever you please. And it's about having fun – lots of fun. Snap't believes in mixing things up, piling things on and always showing the world just what makes you funny, spicy, sensitive, moody, crazy, flirty, peace-loving and punk rock. What makes you an individual? What makes you Snap't?
Snap't approached A + L Development looking for a new way to display their products and create an interactive experience for its users. This meant layering multiple images on top of each other to create a realtime preview of the "Snap't + Layer + Base" combo, with multiple options and ways to customize the product. In addition to this DIY (do it yourself) application, Snap't wanted to update their website design. TO do this, A + L coded custom Shopify templates.
In order to create about 5,000 images per product combination, A + L made a custom Image CMS to build, layer and process these images. These images were then loaded into a Shopify Product Builder plugin to build product images through a series of steps, using conditional logic to create the overall final product preview. A + L also coded the Snap't design into the ProductBuilder.