Andrew Long, Principal
HTML 5, PHP, CSS, JavaScript, Python, Ruby, JS, jQuery, WordPress, MySQL, Bash/Ash Scripting, AWS, Puppet and Composer.
Andrew Long is the founder and CEO of A + L Development. Since founding the company in 2008, Andrew and his team have created attractive, professional sites for clients as diverse as Johnson & Johnson and Amoroso's Bakery. Andrew earned a B.S. in Graphic Design from Drexel University, where he now teaches HTML5 and web design as an adjunct professor.
He spends much of his time outside of the office hiking and camping with his wife, two sons and dogs, and hopes to attend next year's Burning Man.
Mike Dombrowski, Lead Developer
HTML, CSS, JavaScript, PHP, MySQL, Adobe Creative Suite
Mike has been working on the web since 1996. Mike studied Multimedia & Web Design at the Art Institute of Philadelphia. He was the first person to join the A + L team in 2008 and has had a hand in nearly every project to come through our doors since. His focus is on front-end development but his diverse skill set makes him a valued contributor to back-end and design-centric projects as well.
Mike enjoys an adventurous lifestyle as a professional fire performer and is deeply involved in various fire, flow and juggling communities both locally and internationally. He is a founder of the Fahrenheit Fire & Flow Arts Festival and loves traveling abroad whenever possible.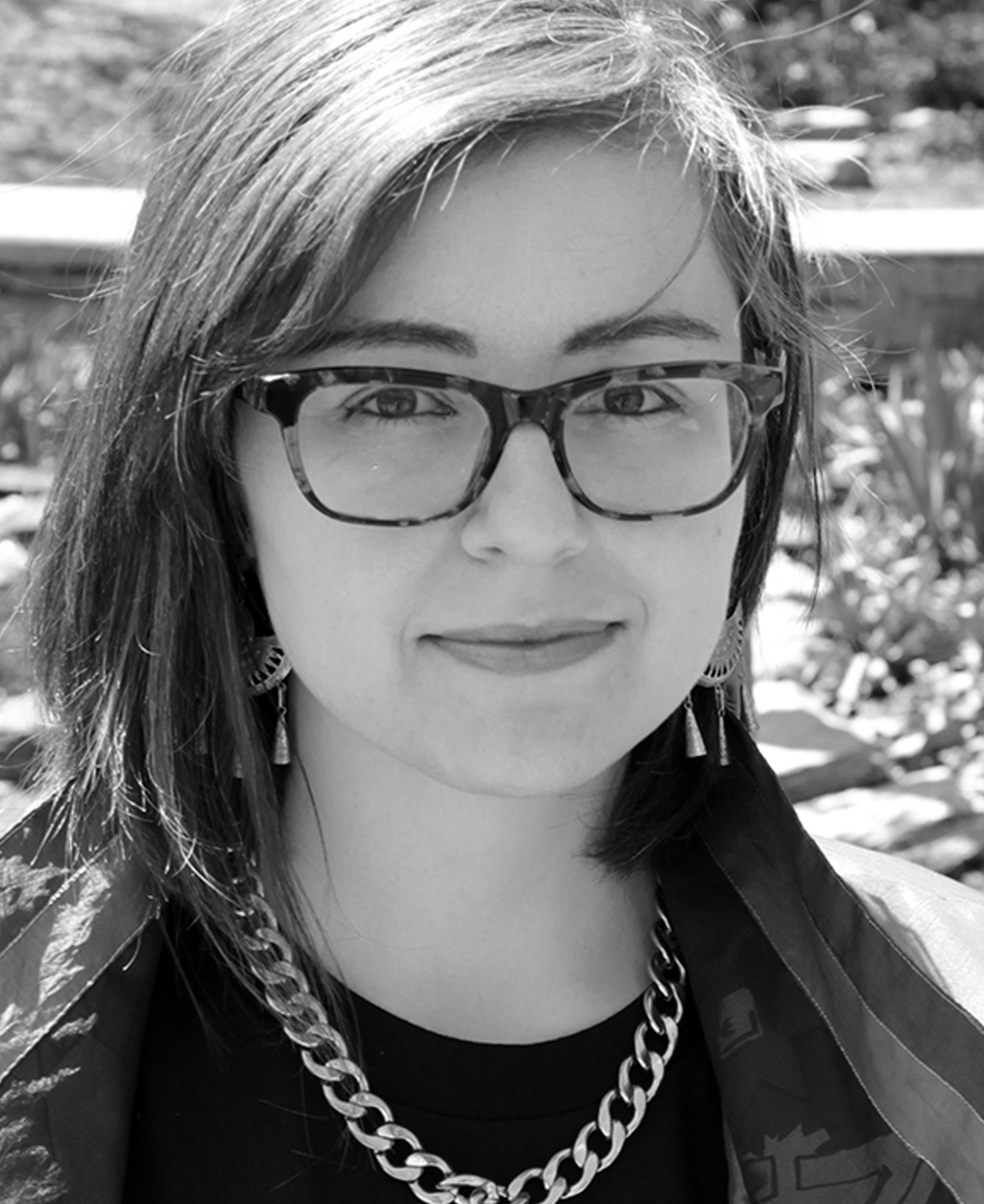 Cristina Caudill, Front-End Developer / Consultant
HTML, CSS, Bootstrap, jQuery, PHP, MySQL, Marketing
Cristina came to A + L DEVELOPMENT as an apprentice with a background in marketing, digital video & media production and HTML. She has developed and refined her skills over the past six years and excels as a front-end developer and media consultant. She works with design leads to create or revise UI/UX wireframes, researches custom solutions using the latest tech trends and assists with both RFPs and estimates.
Cristina moonlights as the DJ on the weekends, and if she could describe her personality combining two animals it would be a crossover of a dolphin and a wild mountain cat.
Justin Evans, Back End Developer
PHP, Python, C#, MySQL
Justin is a versatile programmer who primarily focuses on back-end development. This often means building new functionality for existing websites, as well as application development and web apps.
Justin also works on multiple programming projects on the side, primarily interactive art.
Kim Pacini, Project Manager
Kim is the Project Manager at A+L. She brings extensive experience in Project Management in both creative and web development. Her work spans from pharma and .edu sites to small business and nonprofits. Her strategic thinking combined with a communications background allows her to lead successful project development.
When she is not working, Kim enjoys tending to her herb garden, hiking, yoga and spiritual pursuits.