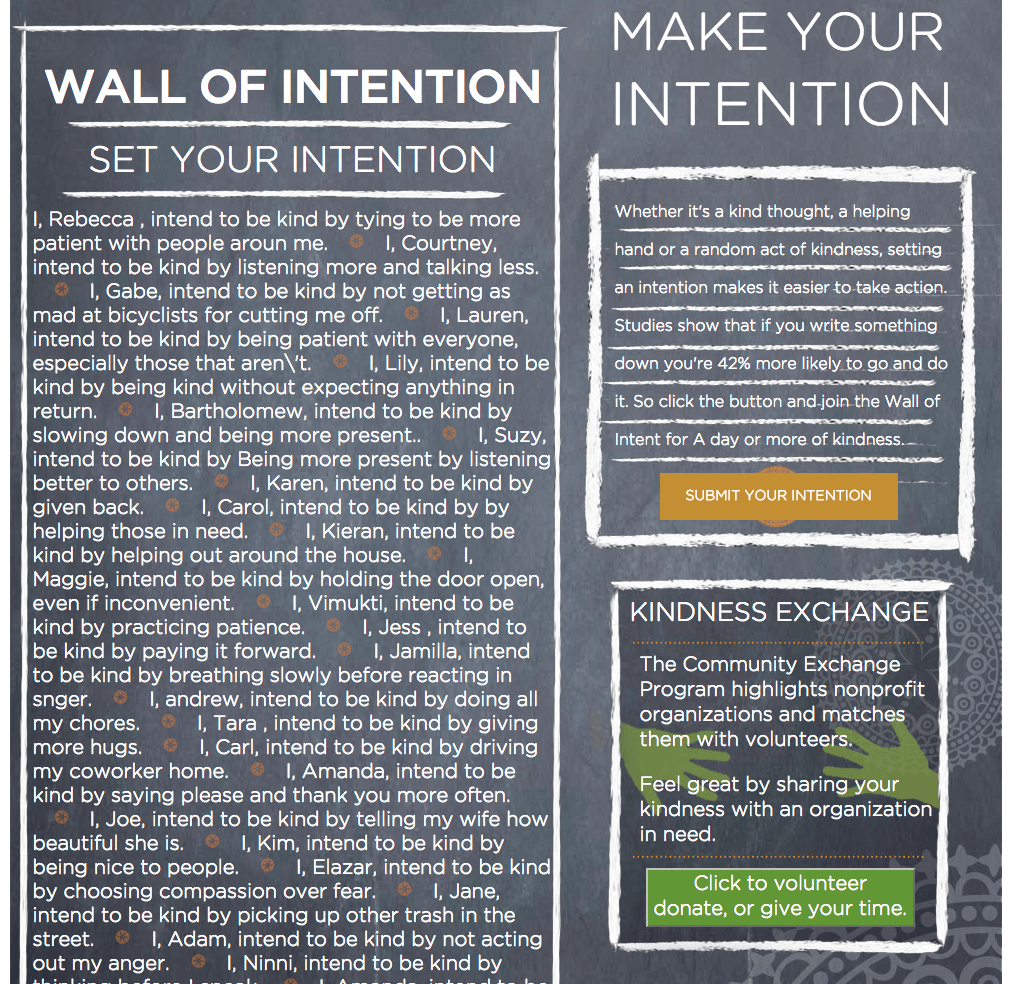 ASSIGNMENT
A Day of Kindness is an interactive website celebrating the City of Philadelphia's proclamation of October 27, 2015 as A Day of Kindness. This day also marks Philadelphia's 333rd birthday with a month-long initiative to inspire more kindness in the City of Brotherly Love. A + L Development was a 2016 Louix Award Recipient (Art Directors Club of Philadelphia) for developing and programming Lunchbox Communication's campaign for A Day of Kindness in the Specialty Advertising category.
A Day of Kindness integrated several web applications combined with a customized WordPress CMS:
A Community Exchange Program, highlighting nonprofit organizations, matching them with donations and volunteers.
An art installation titled Kindness in the Wind, featuring thousands of colorful flags carrying messages of love, peace, hope, and kindness with a "Flag Feed", allowing for users to upload images online via Facebook or JotForm. These flags then would automatically post to the Flag Feed gallery hosted on the site and the Day of Kindness Facebook Fan page.  Users then would have the option to share/spread their Flag through Facebook timelines and newsfeeds
A Share Your Intention page comprised of automated posting to a list of shared intentions.